Yes, there is a thermostat shipped with each fan and at NO additional cost. The thermostat is pre-set to allow the fan to come on at ~79 degrees and to turn off when the temperature dips below ~75 degrees, which is particularly desirable in cool, dry climates. We usually recommend thermostats for dry climate areas. Solar Royal believes that if you are already spending hundreds of dollars on an energy savings device(s) you should expect to have a complete solution, which we intend to provide!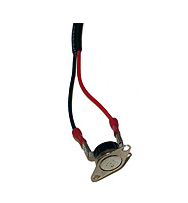 Educate Yourself on the Myths of the Energy Industry
Check out these articles for more important facts every homeowner and industry professional should know.
More Information on Our Solar Powered Home Ventilation Solution
For more information on our solar attic fans or other solar powered attic, fans check out our product information page.
You might also be eligible for solar tax incentives. View our solar tax credit and rebate info.
Become a certified installer for Solar Royal roof-mounted solar powered attic fans.
Visit our warranty information page and get product registration details for our solar attic vent fans.
For more great solar powered attic ventilation products, visit our online store or contact us via Live Chat, our Support Desk Ticketing System or Phone during office hours.