Solar Royal recommends all solar attic fans be installed by a bonded and insured roofer, builder, or other specialized installer.
What Type of Roofs Where a Solar Attic Fan be Installed On?
Solar Royal Solar Attic Ventilation solutions can be installed virtually on any roof of either residential, commercial, or utility applications. The Solar Royal Ventilation solutions can accommodate all roofing material including composite shingle, wood shake, tile, and clay tile.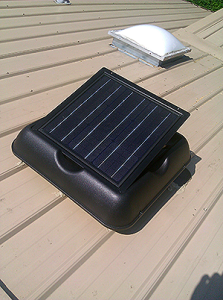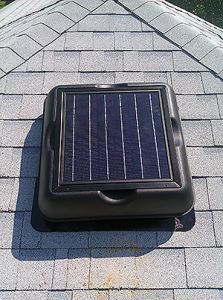 More Information on Our Solar Attic Ventilation Solution
For more information on our solar attic fans or other solar powered attic fans check out our product information page.
You might also be eligible for solar tax incentives. View our solar tax credit and rebate info.
Become a certified installer for Solar Royal roof-mounted solar powered attic fans.
Visit our warranty information page and get product registration details for our solar attic vent fans.
For more great solar powered attic ventilation products, visit our online store or contact us via Live Chat, our Support Desk Ticketing System or Phone during office hours.