A big THANK YOU to everyone for visiting our booth at the "Not So Mini Trade-Show" hosted by the NTRCA in Grapevine, TX! Hope to see you again soon!  Also big thanks to Ronnie & Karen the NTRCA Team.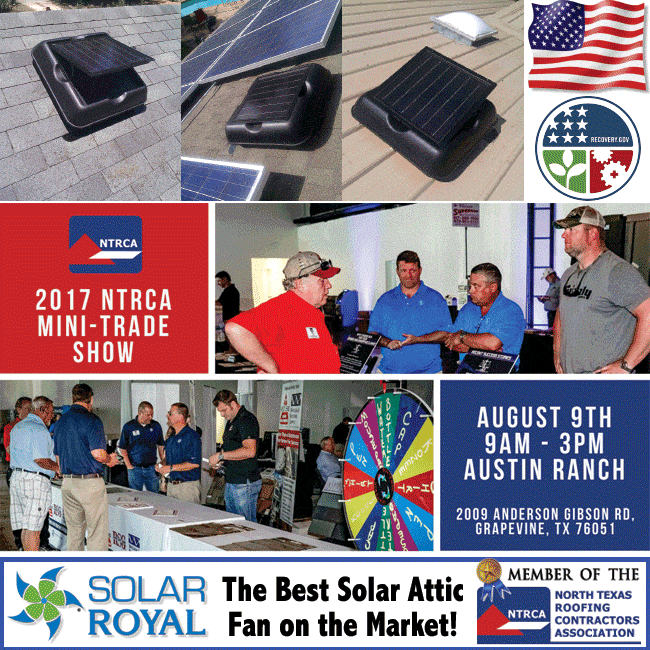 Didn't get a chance to stop by our booth at the NTRCA trade show? Get all the information you need to make an informed decision about our products right here on our website.
For more information on our solar attic fans or other solar powered attic, fans check out our product information page.
Become a certified installer for Solar Royal roof-mounted solar powered attic fans.
Visit our warranty information page and get product registration details for our solar attic vent fans.
For more great solar powered attic ventilation products, visit our online store or contact us via Live Chat, our Support Desk Ticketing System or Phone during office hours.
Educate Yourself on the Myths of the Energy Industry
Going to trade shows like the NTRCA often results in getting bombarded with information. It can be difficult knowing which information is correct and which is a sales gimmick. Check out these articles for more important facts every homeowner and industry professional should know.