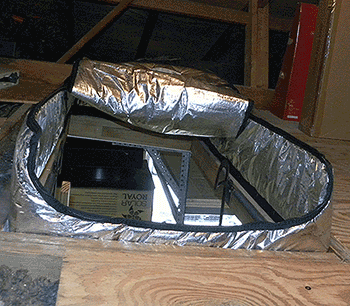 So, what's the situation in Europe? Tenants in the UK's are facing increasing energy bills of up to £1bn over what they should be paying. Why? Government regulations have left a glaring loophole that too many landlords are all too happy to take advantage of. New regulation ban landlords from neglecting poorly insulated homes starting next April. The regulations are hailed as a great step forward in protecting vulnerable, low income tenants and cutting carbon emissions.
However, campaigners point out the loophole: landlord exemptions. Landlords are able to apply for exemptions that will allow them to avoid doing anything about the required upgrades. The upgrades required to make many of these houses and apartments well insulated are not costly, especially when you consider how much the insulation will save in energy bills.
Climate change charity 10:10 states that if all the the 300,000 properties affected are granted exemptions, tenants would collectively face energy bills in excess of £1bn extra over the next five years.
The Problem with the Regulations
10:10 said the regulations were "toothless" while the loophole existed. According to protesters, the regulations make a mockery of Conservative election pledges to keep a lid on energy bills. "Rather than letting landlords off the hook, the government should be backing tenants by closing the loophole and capping the cost for landlords instead to ensure fairness to all concerned," said Emma Kemp, a campaigner at 10:10.
But landlords can apply for an exemption. But, only if the work required would present a net cost to them. They must also be unable to access funding through government energy efficiency schemes. Many of these schemes have largely closed and so may provide landlords with a legitimate excuse for not taking action.
Read more from The Guardian here.