Why SolarRoyal uses LG Chem LTD ABS/ASA Plastics (LG Chem Plastics)
The SolarRoyal team's goal was not only to develop a superior product but also to select the right components. Selecting the right components also means selecting the right materials. Materials make all the difference between a quality product and a cheap knock-off. The choice of automotive-grade LG Chem LTD ABS/ASA Plastics over the metal our competitors use for the housing was an easy one.
We use LG Chem Plastics for our ventilator housing because:
It does not conduct heat.*
It is quiet and does not resonate sound like metal.
Plastic molds look better and have texture.
It does not dent.
Plastic does not rust or corrode over time like metal.
Plastics are much stronger than metal.**
*Plastics does not conduct heat like a metal. This is important because the extra heat conducted by metal housing makes solar panels less efficient and negatively affects the output of the fan. Less efficiency means you aren't getting your money's worth and we make it our mission to make sure our customers are completely satisfied.
**The SR1800 series solar ventilation products have the highest extreme-weather rating than any other solar attic fan on the market w/ both Texas (ASTM-E330/14) & Florida (TAS100a-95) extreme-weather certified. This means that they have been subject to the most rigorous testing and will hold up under the most extreme conditions.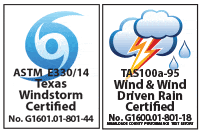 SolarRoyal's SR1800 also has a special resin additive which makes it much more resistant to UV radiation. The choice of LG Chem Plastics was made because of its proven abilities to handle the impact of UV light, wind, and salt-air. Our plastic-based hood also has embedded additional fire-retardant resin to increase its heat tolerance to over 245°F/118°C [Calculated by (245°F-32) × 5/9= 118°C].