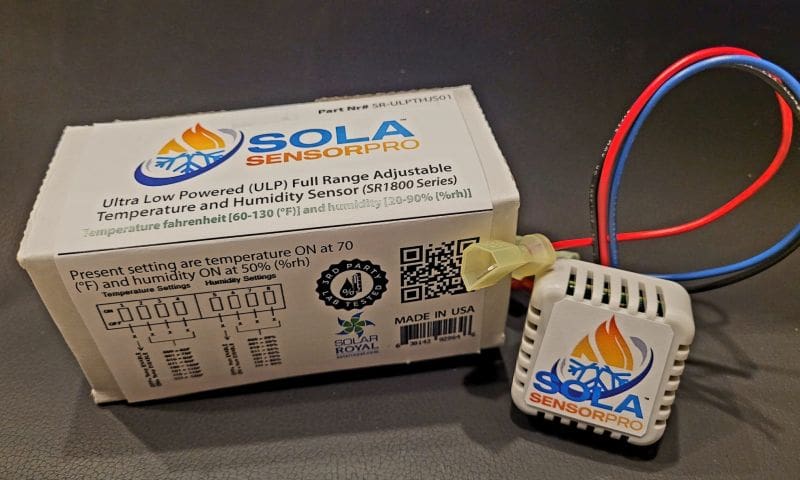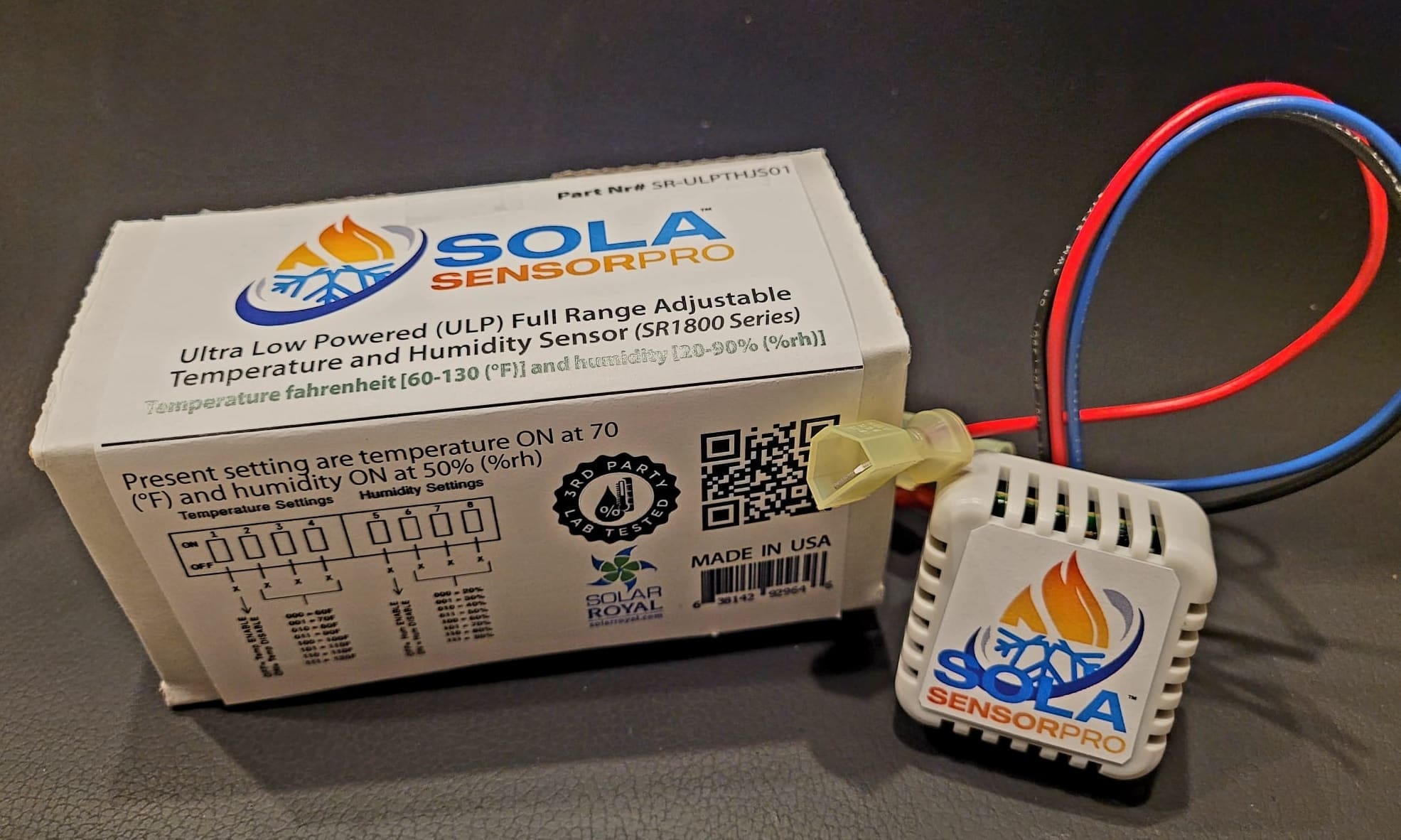 The SolaSensorPRO™ is a patent-pending fully adjustable temperature (60-130 °F) & humidity (20-90 %rh) sensor. The thermostat is designed for ultra-lower power DC applications. Settings can be changed via onboard pin-switch to accommodate the environmental application the solar ventilation fan is installed for. The SolaSensorPRO is designed as an available accessory for the latest Solar Royal's solar attic fans (SR1800) and could be used on other brands if wiring updates are made prior to installation.
Installation
Ideally, the SolaSensorPRO is installed prior to or during original installation. But, if you have a SR1809 (2022), SR1810 (2023), or later, the sensor can be easily retrofitted by removing the thermoball, which is located at the end of the thermostat cord. Just unplug the thermoball and use the three color-coded cables to replace the thermoball with the SolaSensorPRO.
Programing the Thermostat
Before installation, please ensure the PIN-Switch inside the module is configured to your specification. The unit comes preprogrammed, so changes are only necessary if you want to change the preset confirmation, which is: temperature at 70 (°F) and humidity at 50% (%rh). If you wish to change these settings, you can do so by removing the cover and selecting the appropriate settings. Before making any changes, please review the configuration settings below. The cover of the SolaSensorPRO can be removed by pinching the sides and removing the top.  If you would like to set the configuration differently, use the following PIN-SETTINGS: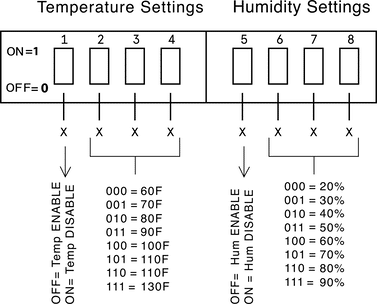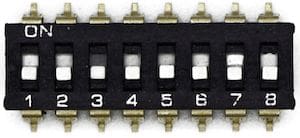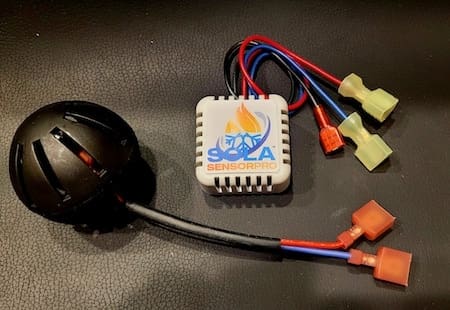 The Thermoball is delivered standard with all SR1800 fans. However, since 2022 (SR1809 & SR1910) the Series has been updated with a third ground cable.  To install the SolaSensorPRO you unplug the Thermoball, 2 plugs, and then you will have three plugs available.  Match the color-coded plugs to the SolaSensorPRO (red, blue, black) and plug-in. Your ready to go!
NOTE: if you change the settings, it could take up to 30 minutes for the new configuration to take effect. The settings are instant, but the chip-based sensor (temperature and humidity) will need to recalibrate. The SolaSensorPRO comes with a 5yr warranty so keep your Thermoball just in case.