A big THANK YOU to everyone for visiting our booth at the "AHR Expo" in Orlando, Florida and the "International Roofing Expo" in Dallas, Texas!
We also want to thank the expo staff for all their hard work putting both events together. They were both great events and we got to meet many of our valued customers. Hope to see you all again soon at the next roofing expo!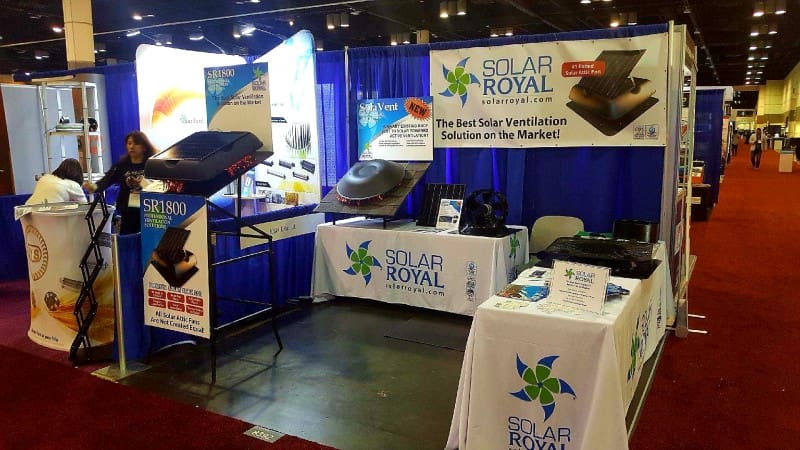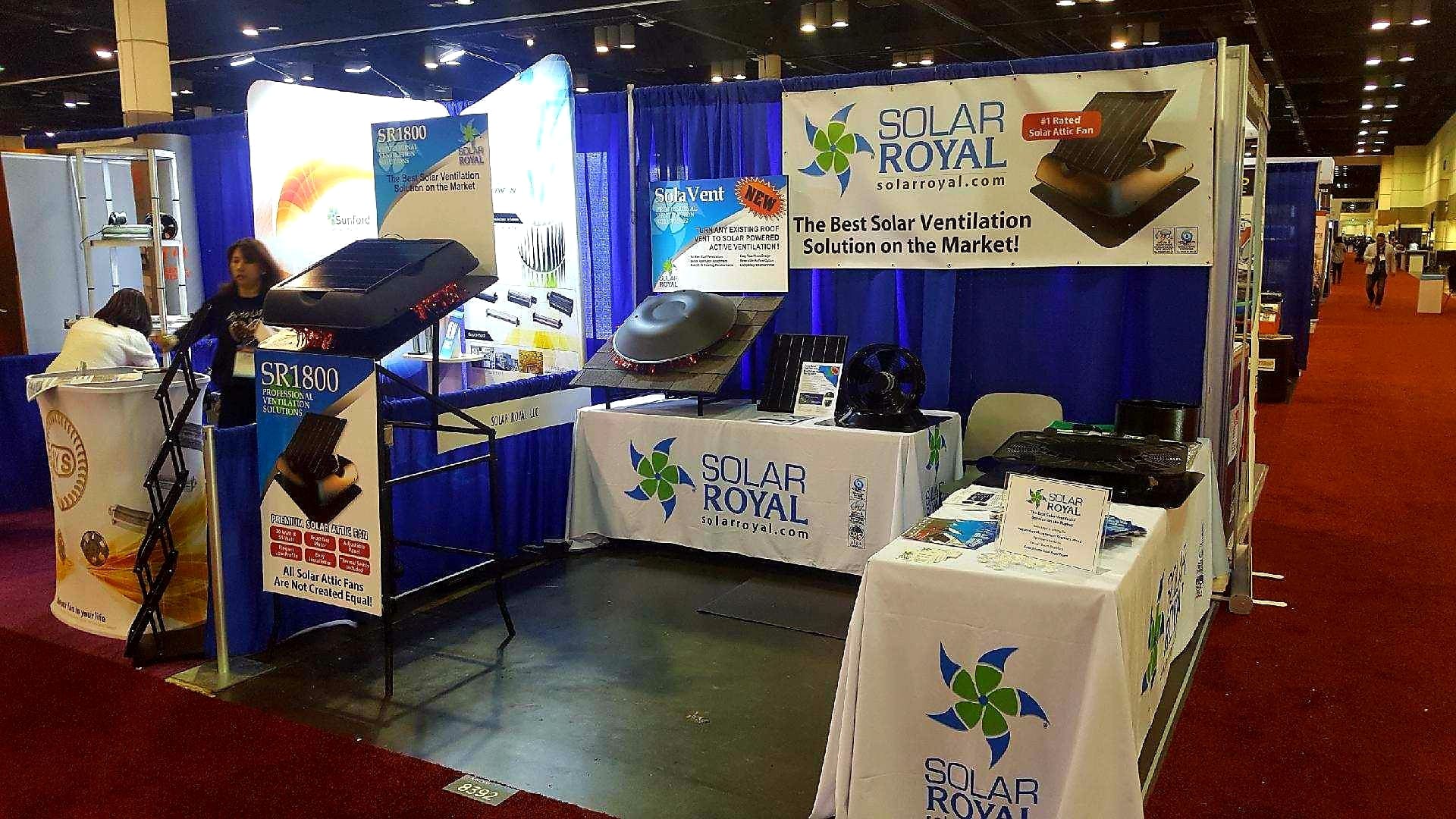 Educate Yourself on the Myths of the Energy Industry
Check out these articles for more important facts every homeowner and industry professional should know.
More Information on Our Solar Powered Home Ventilation Solution
For more information on our solar attic fans or other solar powered attic, fans check out our product information page.
You might also be eligible for solar tax incentives. View our solar tax credit and rebate info.
Become a certified installer for Solar Royal roof-mounted solar powered attic fans.
Visit our warranty information page and get product registration details for our solar attic vent fans.
For more great solar powered attic ventilation products, visit our online store or contact us via Live Chat, our Support Desk Ticketing System or Phone during office hours.