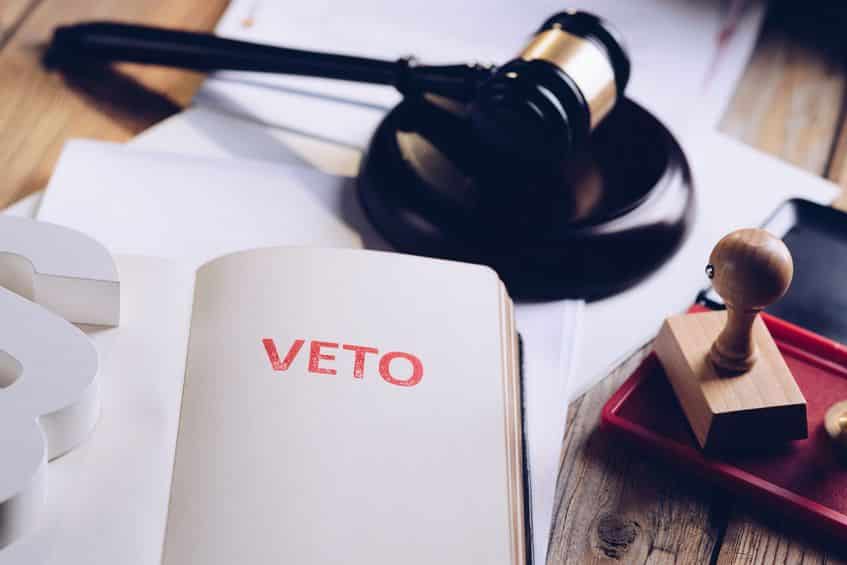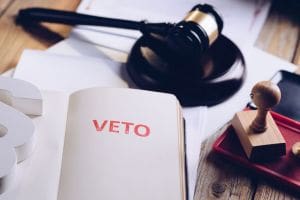 Gov. Katie Hobbs vetoed legislation on Monday which sought to introduce additional regulations for solar and wind power plants. The governor cited the legislation, known as HB 2618, as a potential obstacle to renewable energy. The bill outlined various zoning standards, site-specific conditions, and permitting requirements that cities, towns, and counties could adopt. One provision necessitated plant owners to not only have a decommissioning plan but also to obtain a bond as a form of insurance, ensuring coverage for costs in case of bankruptcy or abandonment. Additionally, the legislation imposed obligations for restoring soils and vegetation using native seed mixes. Moreover, it mandated liability insurance to safeguard the community against financial liabilities arising from injuries or damages caused by the power plant.
Rep. Gail Griffin said counties already have some oversight of such projects. What this would do, she said, is provide some basic standards.
However, the governor disagreed. She is quoted as saying that it was too much. "HB 2618 encourages an inconsistent statewide patchwork of regulations for renewable energy projects and would have a deep chilling effect on renewable energy development in Arizona," Hobbs wrote in her veto message. "It creates additional regulatory confusion for businesses, negatively impacting Arizona's ability to attract, retain, and grow a renewable energy ecosystem in our state create good-paying jobs for everyday Arizonans."
The veto of HB 2618 was influenced by the Interwest Energy Alliance, a coalition representing prominent developers and manufacturers of large-scale renewable energy projects. Lobbyist Stan Barnes stated that the renewable energy industry does not oppose certain regulations, such as ensuring plans for the end-of-life phase of power plants. However, Barnes explained that he urged Gov. Hobbs to veto the measure because the legislation introduced additional requirements that exceeded the existing capabilities of local communities.
Sandy Bahr, a Sierra Club lobbyist who testified against the bill, stated a similar opinion. "We think it includes overly prescriptive decommissioning requirements for these entities," she said. Bahr added that counties already have broad zoning authority.
"Why the Legislature continues to single out solar and wind is beyond me, especially when this is an industry that provides over 8,000 jobs in Arizona and is about a $16.1 billion investment," she told lawmakers.
Bahr further pointed out the inconsistency among lawmakers who claim to prioritize safeguarding communities from abandoned solar and wind farms, while simultaneously preventing counties from implementing comparable regulations on sand and gravel operations. Additionally, she criticized the state's cleanup requirement, stating that it is the least stringent compared to other Western states.
Sen. Priya Sundareshan saw similar contradictions and said she could not support the "extra hurdles" being imposed only on renewable energy projects.
"This bill is unfairly singling out and targeting solar and wind power producers for requirements of decommissioning standards without similarly providing those standards for other types of power production, namely oil and gas and coal," she argued during a Senate floor debate. She made an attempt to modify HB 2618 to encompass those facilities, but her proposal was rejected when Republican supporters were informed that Griffin did not endorse the amendment.
"Decommissioning is a very important topic," Sundareshan said. But she said it is equally important to include other any other form of power production "that does leave a mark on our landscape."
Get all the latest solar industry news and updates here!