All major brands of shingles, laminates and
roofing materials require proper ventilation!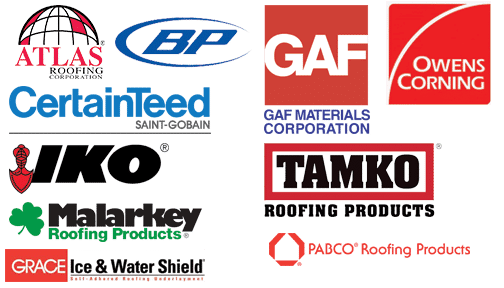 Warranties are like playing 'Roulette', it all depends on what kind of roofing material, model, brand, warranties offered, who installed it, was the installers certified at the time, is the installer still certified, is the installer still in business, how it was installed and when it was installed BUT its a fact that most roofing brands rarely calculate having warranty claims because the largest percentage of issues are not caused by the roofing material manufacturers.
Ventilation Requirments for Most Warranties
Without getting into all the smaller details and nuances, VENTILATION IS CRUCIAL!  Why go with a passive system (dormers, whirlybirds, ridge-vents, etc.) when a properly sized and installed solar attic ventilation will move exponentially more air which will greatly help your roof, attic contents, HVAC, solar system and the general health of your property. Each of the listed brands above, click the logo and you can review the warranty exceptions/exclusions and all of them will tell you 'Proper Ventilation" is required or your warranty is adversely affected and/or possibly voided.
©All trademarks and registered® brand names are the property of their respective owners.
Want to register a warranty for your solar attic ventilation fan? CLICK HERE for more details.