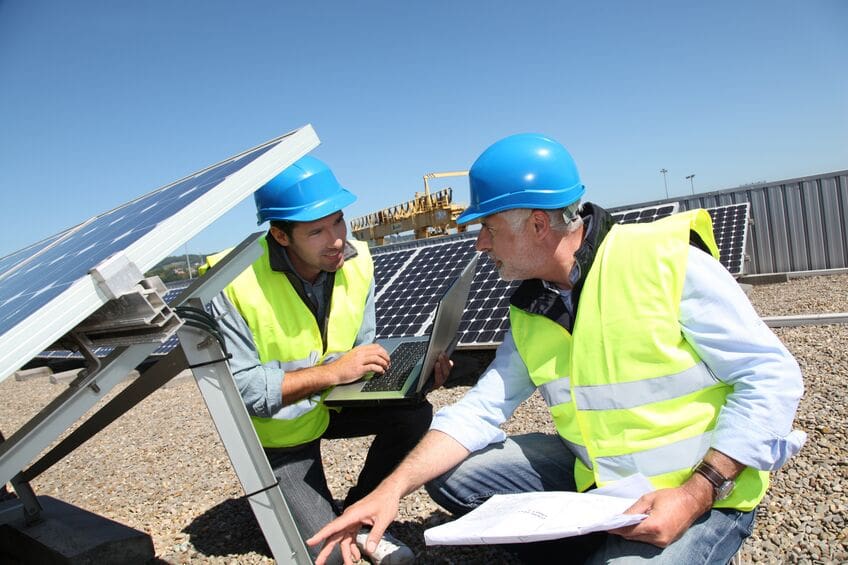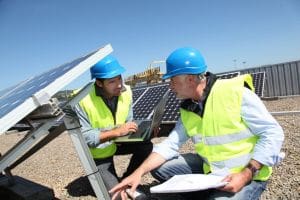 The solar industry has been making great strides in recent months. Seven counties and one city in Southwest Virginia Public now allow schools and community colleges to apply for the Coalfield Solar Fund program that offers funding for campus solar arrays and educational opportunities in the solar industry.
According to Cardinal News, Intuit Inc., the nonprofit National Energy and Education Development Project, and a Staunton-based solar developer, Secure Solar Futures, have partnered to create the fund. Intuit announced the partnership last week. Solar projects at two school systems in Southwest Virginia are already underway with Secure Solar Futures.
The rooftop solar, part of a pilot project taking shape at a dozen schools, will only solve some of the problems in a region that has contended with declines in both population and jobs. But Secure Futures, the company developing the solar systems, believes that a turn toward renewable energy in Virginia's coalfields could save taxpayer dollars and launch a steady stream of employment for the next generations of workers. Buchanan, Dickenson, Lee, Russell, Scott, Tazewell, Wise counties, and the city are all participating in this groundbreaking project. All K-12 public schools and community colleges in these jurisdictions can apply for the grants.
Grants range from $50,000 to $150,000 per campus, allowing them to deploy solar arrays. But the grants go beyond just the solar installations. The project also seeks to prepare students for careers in the renewable energy industry.
"Intuit is building off the success of its earlier collaboration with Secure Solar Futures on a solar project in Wise, Virginia — an Intuit Prosperity Hub location — with the Coalfield Solar Fund," according to a news release from Intuit. The release states that the solar energy systems and equipment granted have no upfront cost. Every grant includes provisions to arm local workforces with skills for clean energy careers simultaneously. Opportunities for STEM and clean energy are offered in the classroom with a hands-on learning curriculum for high school students.
How does the Coalfield Solar Fund work?
Secure Solar Futures has already been working on solar projects at a dozen schools in two Southwest Virginia counties, seven in Wise and five in Lee. By the middle of next year, twelve schools in Lee and Wise Counties will be powered at least in part by solar energy through an initiative called Securing Solar for Southwest Virginia, according to program developers.
Participating schools save money on their energy bills. Staunton-based Secure Futures owns and operates the solar projects and sells the electricity to the school divisions. A dozen participating schools are expected to save $11.5 million in energy costs over the lifetime of the power purchase agreements, which last approximately two decades.
.
According to Erik Curren, marketing director for Secure Solar Futures, three Wise County projects are up and running. This includes St. Paul Elementary School, J.W. Adams Elementary School, and Wise Primary School. He expects the remaining projects in Wise County to be online by the end of this summer.
Apprenticeship Opportunities
Among the workers building and installing the solar arrays were ten apprentices, all Wise and Lee County high school students and recent graduates. During an eight-week apprenticeship, they earned a paycheck, $17 an hour, and nine stackable credit hours through Mountain Empire Community College. The apprenticeship program provided all necessary tools and gear, a stipend to attend a seven-day classroom component, and money to cover gas costs.
Got Electric, Secure Futures' electrical partner on the project, offered several apprentices who had finished high school jobs after their apprenticeship. Given the project's success, another class of apprentices will be offered the same opportunities.