Energy Efficiency Service
(EESCO's) Companies Preferred
25Watt Solar Attic Fans w/ Thermostat
RESIDENTIAL, COMMERCIAL AND UTILITY APPLICATIONS.
The Solar Royal Team brings over 30 years of product development experience to fruition through the introduction and evolution of a product that ushers the solar attic fan (solar ventilation) marketplace into the 21st century. This industry-changing product was developed, designed and engineered in the U.S.A. by Solar Royal, LLC.
Our third generation of solar attic fans are engineered not only to perform in extreme weather with the highest grade ABS, aluminum components and all stainless steel fasteners, but also offer patent-pending innovation not previously available in the market. These solar ventilation products are designed for use in virtually any residential, commercial, agricultural and utility application. Our premium solar ventilation product is technologically, functionally and aesthetically superior to the competition. Solar Royal ventilation products are rugged, durable, practical, wind-storm certified and an incredible value. Simply put, we offer the best solar ventilation solution on the market. We understand that everyone thinks they have the best product but contact us and we will show you.
LEARN MORE
Solar Royal offers - The Best Solar Attic Fan Ventilation Solution on the Market!
No other solar attic fan offers the features, looks and value offered by the SR1800 series - PERIOD.
LEARN MORE
25Watt Monochrome Panel
Integrated Angle Bracket (no additional cost)
Aluminum Components & Stainless Fasteners
Remote Panel Available
No Cost To Operate
Elegant and Low Profile Design
Windstorm Certified, ASTM-E330 Rated
Easy Installation – Accessibility
Lifetime Warranty Available*
50Watt Solar Attic Fan (Units) Available
PROPER VENTILATION IS CRUCIAL!
The purpose of proper solar powered ventilation is to reduce temperatures inside enclosed spaces throughout the year, like your attic, crawl spaces, warehouses, storage areas, sheds, barns, etc. In the summer, our solar powered attic fans help make all these areas more comfortable by converting passive ventilation to active. Thus reduces HVAC costs and cooling cycles, which also saves energy and money. The solar attic fans help reduce heat that can cause the premature deterioration of shingles, roof boards, sheathing, siding, insulation and stored valuables.
Proper ventilation is direct result of proper installation.

LEADERS IN:
solar attic fans
solar powered ventilation
attic fans & energy efficiency solution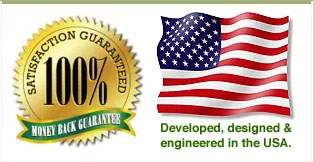 Solar Royal LLC
Solar Royal offers – The Best Solar Attic Fan Ventilation Solution on the Market!
3530 Bee Cave Rd. Ste.104
Austin, TX, 78746
United States
Phone: 800-317-4996
Phone: 512-547-3269
Fax: 512-630-0364
https://solarroyal.com/
Business Hours (CST):
Mon-Thur: 9:00 – 5:00
Fri: 9:00 – 4:00