Solar Royal Affiliate Program
EASY MONEY: 1st TIER and 2nd TIER COMMISSIONS.
**If you are looking to earn additional revenue by simply adding a small tile, banner and/or text link on any page of the site or your looking to create additional revenue on your BLOG you have come to the right place! Solar Royal, LLC offers a comprehensive affiliate program, managed and operated by premium third-party solution provider, where you can refer others to us and earn a $35 one-time commission on every sale that is made from one of your referred customers and unlimited 2nd Tier income opportunities. It's as simple as that. All you do is place a tile, banner or text link anywhere on your site, blog or opted-in email list and then sit back and watch your sales commission's role in!**
Solar Royal offers a energy-wise product set, including solar attic fan (solar ventilation), gable fans, hatchway covers, whole home surge suppression, etc. and other energy efficiency products.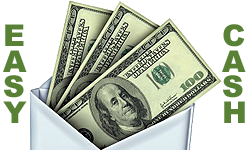 Getting Started is Easy. Simply follow these easy steps:
1. Join today by filling out a brief sign up form.
2. Review confirmation email (verification) after signing up.

3. Within 24hour, you will receive an email regarding your account and credentials.
4. Download banners and links and add to your emails and website.
5. Sit back and let your visitors click on the banners!
6. Earn $35 commission on every sale that is made, including 2nd Tier commissions!
Why Become an Solar Royal Affiliate?
Becoming an Solar Royal Affiliate is really a no-brainer! The only thing you really have to do is fill out a brief sign up form which takes 2 minutes and then you simply add banners to your site and/or opted-in emails. If you are a webmaster, web developer, green energy, solar energy, alternative energy websites or any type of residential or commercial product or service provider then our products fall right in line with what you already do.
Tracking Visitors and Sales
If you are wondering how a sale will be tracked from a visitor that comes to your site and then makes a sale on your site days later, rest assured that you will still get credit for the sale! We know that most visitors may need to make few visits to our sites before they decide to purchase, so our program uses visitor IP tracking and persistent cookies. The cookies are stored on your visitor's computer for 60 days, so if they come back to our site any time in that 60 day period
FIND OUT MORE ABOUT OUR AFFILIATE PROGRAM TODAY!
Solar Royal is proud to support the affilate community and working the many websites to create income opportunities.
Sites like Affiliate Scout, Twist Directory, Associate Programs, Affiliate Ranker, Affiliate Seeking, Affiliate Directory and Guide, Green Affiliate Programs, Performance Based and adding more each week. Solar Royal is commited to creating a strong affiliate relationships and provides industry leading software tools from a third party to make sure the affiliate platform is trustworthy and reliable.